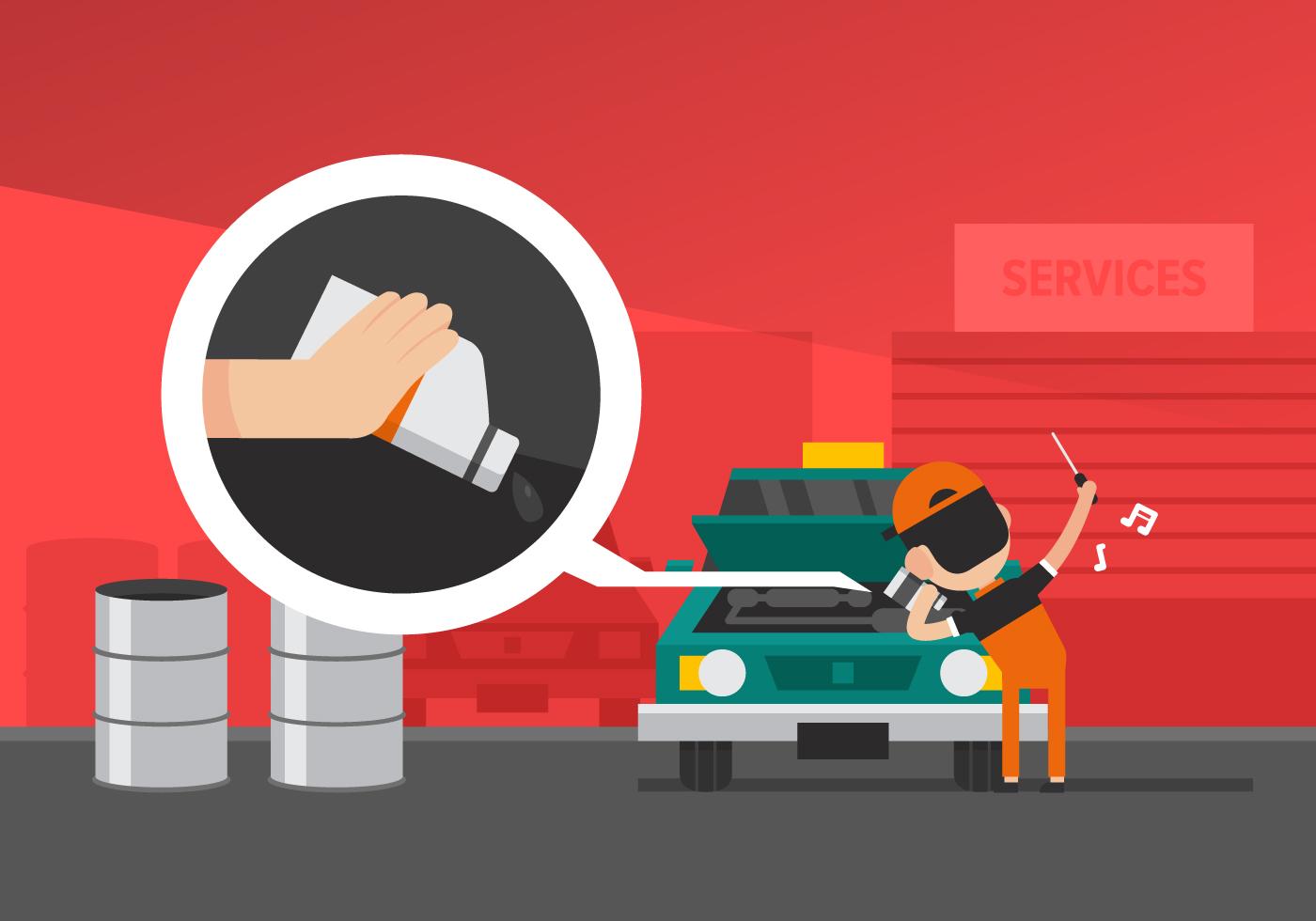 Image Attribution: <a href="https://www.vecteezy.com/free-vector/tire">Tire Vectors by Vecteezy</a>
By: Christina Jones and Leigha Nevay
When you need to get something specific done, you go see a professional with expertise in that area. Basic car maintenance is one of those things most people pay for, yet is surprisingly easy to take care of yourself. There is a large amount of knowledge on the internet with step by step instructions on how to take care of basic car maintenance. Searching "DIY Car Maintenance" resulted in 23.9 million sources of information. When searching "DIY Car Maintenance for Mazda CX-5", 1.19 million sources were revealed. A further, more defined search of, "2018 Mazda CX-5 Oil Change", resulted in 5.02 million results. When scrolling through these results, the content provided is relevant to what was searched. There are maintenance schedules, discussion forums, videos, as well as articles and journals all relating to the oil change service for a Mazda CX-5.
Due to there being an abundant amount of content and variation related to this topic, we found that defined searches were the most relevant format of research and created the best content results. This will provide information that is more directly correlated to what task you are completing. It is important to find the type of resource of information that best suits your learning capabilities. For the purposes of this exercise, we defined basic car maintenance as: checking and changing your fluids, changing your air filter, changing your wiper blades, taking care of battery maintenance, and changing your tires. There are many great articles outlining the steps required in completing basic car maintenance, some even specific to your make and model of car. These articles outline the amount of time required to complete the activity, tools required to complete the task, materials needed, and the money that you will save completing this yourself versus going into an auto service shop. The number of videos walking you through the steps far outweighs the written article content available for this topic and also varies from generic material to make and model specific material. There are also plenty of online discussion forums with resources on how to do certain maintenance on vehicles, as well as, the issues that people have run into while completing such tasks. 
"This scale and range of learning related content at least raises the question of whether we have developed the appropriate teaching and learning approaches to make best use of it" (Weller, 2011, p. 226). With there being so many different sources of information, as a learner, you can pick and choose what type of information will work best for you. Educators would need to attempt to complete the task with the resource that was provided to ensure that the information is accurate. As an educator, you would need to find the content that speaks to the majority of your audience, perhaps using a combination of information sources. Starting with written material, then following with a video instruction, could have a stronger impact on the retention for students. Opening discussion forums for students to use while in practice is a great way of ensuring that the students were able to comprehend the information that was presented to them. This would also provide additional material and content back into the system, possibly helping others in the future. 
References: 
Bakke, D., Martucci, B., Curtis, J., Quilty, D., BakkeDavid, D., David, … Lewis, M. (2019, July 24). 8 DIY Car Maintenance Tips You Can Handle – Checklist. Retrieved from https://www.moneycrashers.com/diy-car-maintenance-tips-checklist/.
The DIY Experts of The Family Handyman Magazine. (n.d.). 7 Car Maintenance Jobs You Can Do Yourself. Retrieved from https://www.readersdigest.ca/cars/maintenance/fix-your-own-car-car-repair-tips-experts/.
Linhart, & Jack. (2015, January 23). Fix Your Ride: 7 DIY Car Maintenance Tasks That Will Save You Money. Retrieved from https://www.thepennyhoarder.com/save-money/diy-car-maintenance/.
Eisenberg, T. (2019, August 21). How to Understand the Basics of Car Maintenance. Retrieved from https://www.wikihow.com/Understand-the-Basics-of-Car-Maintenance.
ChrisFix(n.d.). Playlist: Maintenance(Oil changes, windshield wipers, check-ups)  [YouTube Channel]. Retrieved from https://www.youtube.com/playlist?list=PLvKbarVtwhUvvdufd-D0GTB3Cq7tKxuWl
Car and Driver (n.d.). Playlist: Popular Mechanics: Saturday Mechanic: Season 1  [YouTube Channel]. Retrieved from https://www.youtube.com/watch?v=y6HxORx0g-g&list=PLlME_Nm6UYIU3pEslfpKASUIAVjGuClQk
Weller, Martin (2011). A pedagogy of abundance. Spanish Journal of Pedagogy, 249 pp. 223–236.